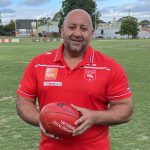 President
Sponsorship
and Community
relations
Director of Royal Blue Investments PTY LTD through Aussie Home
Loans EST. 2005 specializing in all aspects of residential mortgage
lending, Investments, developments and asset finance. Past
President Preston Bullants Junior Football Club, Former Director of
Football PBJFC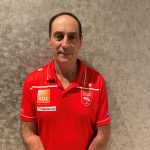 Partnerships
and Club Historian
Director of Zonta Group who specialize in concrete construction.
Zonta Group was established in 1972 . We specialize in house slabs
and basements. We service the large volume builders in Melbourne.
Board Member since 2009 Northern Bullants / Blues Life Member.
Also an avid Elvis Impersonator!!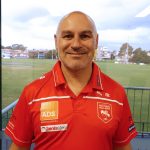 John is an Old Ivanhoe Grammarian who graduated from Monash University with a Bachelor of Economics. John is a Fellow CPA and a Certified Financial Planner.
He is a managing director of Torquing Numbers, a boutique accounting firm specialising in SMEs, and co-founder of Maslow Private Wealth where he helps business owners and high net worth individuals lead the life that they choose.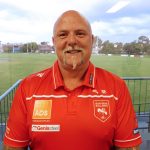 Director of ADS Australia. ADS Australia specialises in all aspects in the Printing Industry.
Located in a State-of-the-art facility in Somerton he produces large campaigns for several major clients over Australia servicing them with Branding, Marketing Design, and print management.
Dean has been in the Printing Industry for over 30 years and has a vast Knowledge in the field.
Dean has great business strengths and brings many great ideas to the table.
Dean is also one of our Major sponsors at the Northern Bullants.
joined the board in 2021 and has since taken responsibility for the corporate partnerships in 2022. He has over 20 years of Commercial Experience across Fast moving consumer goods, packaging and Outdoor retail. Currently serving as General manager for Slumbertrek Australia and Titan Coolers he has a strong drive to deliver long term partnerships.
He has a passion for sport and community and loves seeing the two come together to deliver satisfaction, connection and wellness for all. Father to two young kids and still very active in local football, basketball and martial arts in the North of Melbourne.