The Northern Bullants took another step on the road to the club's return to the VFL action when it held an intra-club match at RMIT Bundoora on Saturday.
With the 2021 list still to be finalised, players put their pre-season gains to the test against each other with pleasing results, according to assistant coach Ben Hart.
"It was a real hit out and it was great. We weren't sure what to expect, to be honest, with a new game plan and some new players, and we just wanted them to have a real red hot go at what we are trying," Hart said.
"Pleasingly, their contest was really strong. Both sides, whether they be older or younger fellas, their contest was great, and we are starting to see a little bit of a system that we are looking to implement.
"We were really happy with what they did. It's a stepping stone for us and hopefully we can keep going."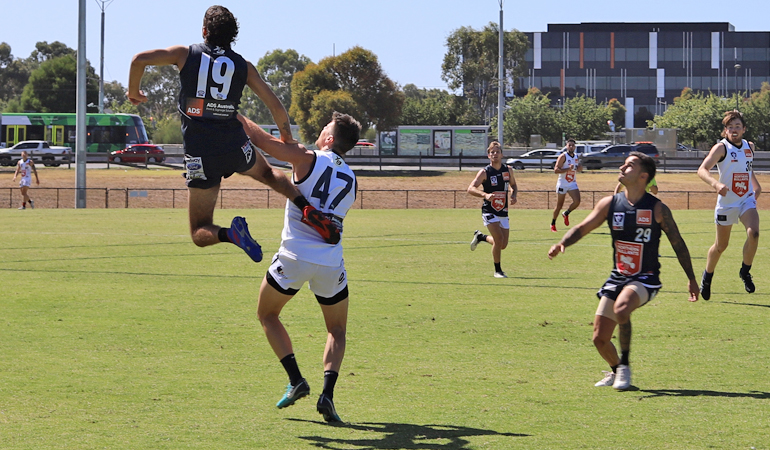 Split into two groups led by Hart and senior coach Josh Fraser, the sides were competitive throughout, evenly sharing periods of dominance and performing to a standard that belied the fact most had not a played a proper match of football since 2019.
"I think they were champing at the bit to be able to play today and just play footy," Hart continued.
"To be honest, we just let them go as well, to go and play and get themselves back into the swing of it.
"Pleasingly, there were some really good signs. We probably thought it was going to be a bit scrappier than what it was. We were happy with what we saw and I think the players will feel great to have got through a game."
• 2021 Membership card
• 2021 Membership lanyard
• Access to all home games
• Half price entry at all away games

And that's just for starters.

There's a Bullants membership for everyone in 2021. Get yours now to be a part of our story – https://t.co/agniJmxbEa #JoinTheMarch pic.twitter.com/SM8xEWtfx0

— Northern Bullants FC (@NBullantsFC) February 10, 2021
For Hart, who joined the club in late 2020, it was his first chance to see many of his new players perform in a match environment, including club champion Tom Wilson.
"Tommy was really strong. Paul Ahern through the midfield was great, Billy Murphy as a forward was really nippy down there – we had some good signs.
"Some of our young fellas in the ruck really competed hard, and across the backline, Glenn Strachan was strong again, as he always is. Matt King looked pretty sharp. That's just a few – there were a lot of guys we were really happy with.
"They're growing their footy and growing the Ants brand, if you like, and we're looking forward to continuing it against some real opposition in the next few weeks."
Hart's coaching journey has taken him to Collingwood and Adelaide, where he served as recently as last year. For a man with such experience in the game, Hart's voice carries plenty of authority, and he speaks glowingly of his early impressions of the Bullants.
"I'm loving it," he smiled.
"It's a great club atmosphere. They have a spirit here at the Ants, and it's been great to get involved. The playing group are awesome and the coaches and the administration have been super.
"It's an exciting time to be at the Northern Bullants and we're pretty pumped. Hopefully we can go out there and do some good things."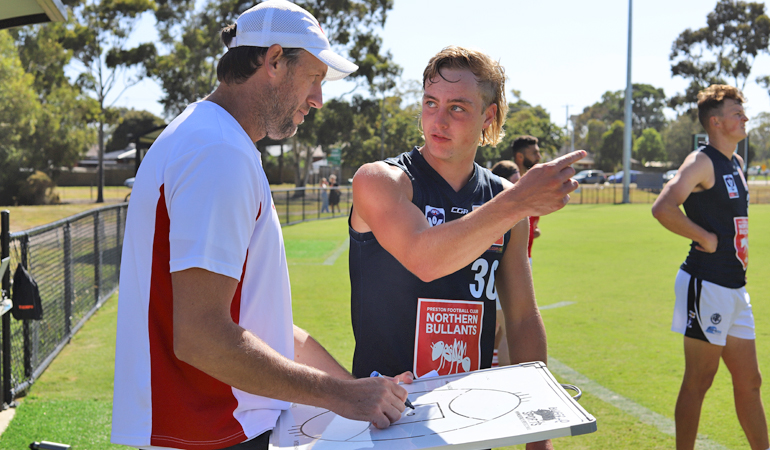 Further information regarding the Northern Bullants' future fixtures will be communicated in due course.